As you browse for books on sites like Amazon and Goodreads, the Library Extension can check the Wellsville Library's online catalog and display the availability of that item on the same page.
To start, visit www.libraryextension.com, then click on the button to install on either Chrome or Firefox (Firefox extension is still being developed; for Chrome, a prompt may come up asking if you want to add this extension to your browser, click "Add to Chrome" or "Add Extension"): 
After you do this, the next window will have a place to enter your email.  YOU DON'T HAVE TO ENTER YOUR EMAIL.  Come back to this tutorial and follow the next step.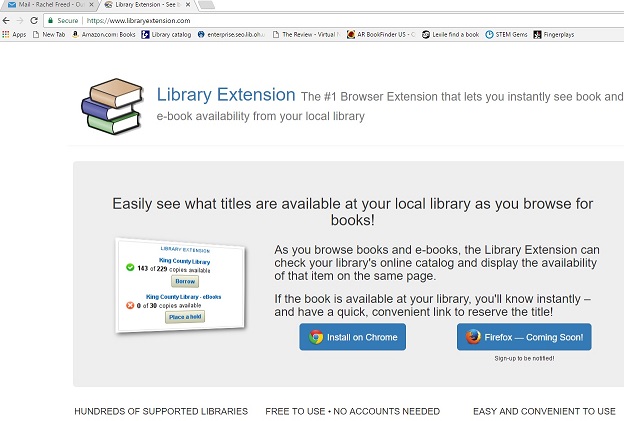 After you have done this, you will see that an icon that looks like a little stack of books has been added to the top right of your browser.  Click on this (in the red circle in the picture below).  Then choose "Ohio" from the dropdown box.  "Then choose "Wellsville Carnegie Public Library" from the second dropdown box and click on the green + symbol.  Then click on the Close box.

Now when you visit sites (such as Amazon or Goodreads) where the extension can be used, the icon will be in color (sites where it cannot be used, it will appear gray).
Here's an example of Amazon.com (extension shown in red circle, ability to buy this item from Amazon would appear beneath this extension):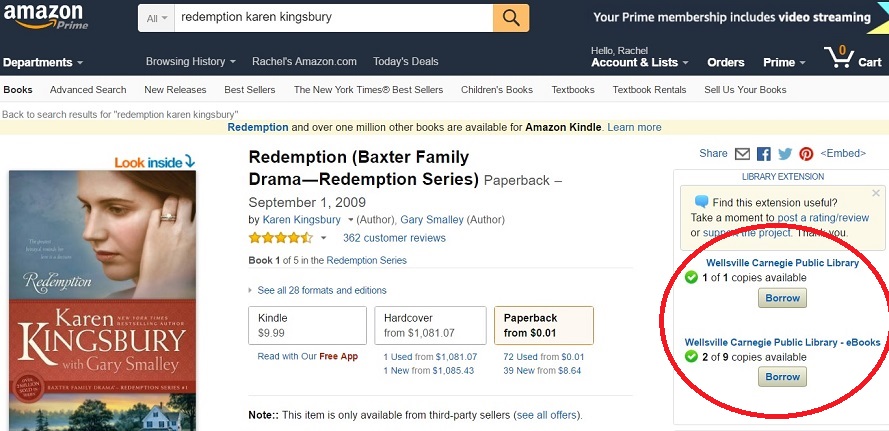 Here's an example of how this extension would look on Goodreads (extension shown in red circle):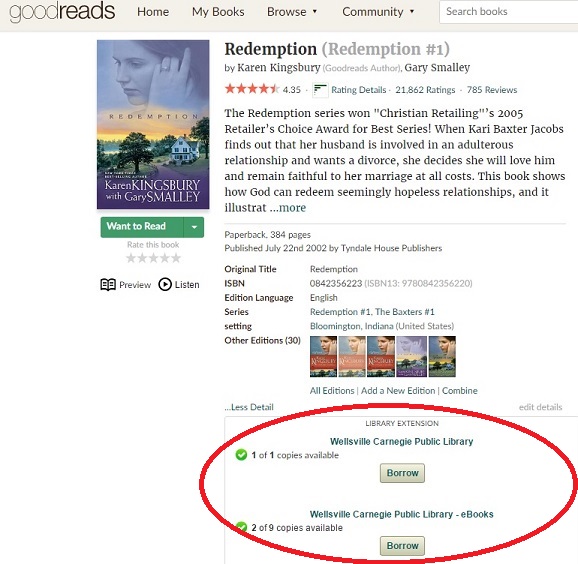 Now when shopping for books, or adding to your Goodreads reading list, you can always see if we have it available for you in our library!  If you have any further questions, please feel free to contact us at 330-532-1526